Flexible container bag inner package: STAT-FCB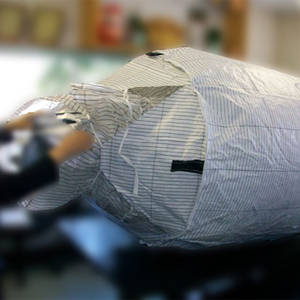 Best for grocery and FIBC grocery additives inner bag.
Packaging material that has been specialized for powder.
Ideal for pharmaceutical intermediates raw materials.
<Features>
1. Because of using a polymer type antistatic resin, it does not change in quality by a     switchover any of additive material to your product in this bag.
2. There is not humidity dependence, and Static Decay time is extremely short.
3. Static decay time from 5000V to 50V is less than one second.
4. International standard IEC61340-4-4 L2 passed (SWISSI Process Safety GmbH) 2010
  JIS C 61340-4-4 Compliant
5. Products by only FDA compatible raw materials.
  We got FIBC inner bag standards for various food products.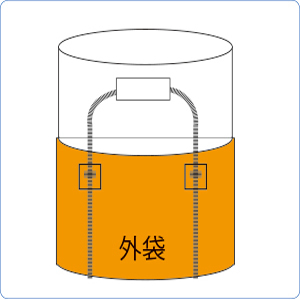 Test items
Unit
Conditions
Degree, RH
Measured value
Conformance
Surface Resistivity
O/Sq
23+-2 Degree 20+-5%
5.96+-0.69×1011
Passed on
IEC61340-4-4
23±2 Degree 60±10%
7.94+-1.35×1010

Static Decay Rate
+ / -

sec
23+-2 Degree, 20+-5%
5,000V 1%Attenuation
Outside 0.1 > / 0.1 >
Electro Tech Systems
Model 406D Static Decay
Inside 0.1 > / 0.1 >
Tensile test
MD/TD
MPa
500mm/min
0.08 t 48.0/35.9
JIS K6781
Compliance
0.1t 43.5/39.1
Tear test
MD/TD
N/mm
500mm/min
0.08t 145/151
0.10t 148/152
JIS K7128-3
Compliance

Moisture permeability

exterior

to

inner

g/m2d
40Sq×90%RH
Cup method
0.08t 7.08
0.10t 5.56
JIS Z 0208
Compliance
* These are typical measurement values, so these are not standard values.
Product size
Thickness:0.05mm - 0.08mm
Width:1500mm - 2100mm
We have stocked as standard size of 0.08mm×1900mm. It is available for cutting your size.
Please contact us if you would like to have other sizes and special shapes bag.
EU regulation No10 / 2011 Dry use Declaration.
Ministry of Health, Labour and Welfare Notification No. 201 pass.